Akan ada acara Concept Korea sebentar lagi di New York.. isinya soal pameran fashion2 gitu.
Gua jadi inget sama Andre Kim yg baru saja meninggal beberapa bulan lalu..
Orangnya eksentrik menurut gua.. tapi banyak yg suka desainnya.. gua gak bisa bilang sih kayak gimana desainnya.. secara gua gak ngerti desain.. 😛
Oke.. gitu aja.. berikut kutipan dari brandkorea soal Concept Korea yg akan diselenggarakan dalam waktu dekat.
The third Concept Korea will be held at the David Rubenstein Atrium, Lincoln Center, New York on the coming 15th (local time). The event takes place during the New York Fashion Week season featuring four groups of designers from Korea sponsored by the Korean government to represent the exceptional fashions of Korea. As an upgraded version of the past two Concept Koreas, this time a wide range of additional events supporting promotion will be offered.
New York Fashion Week is one of the four major international fashion collections leading the world fashion industry. It is more a commercial-oriented fashion show, featuring merchandisable fashion to lead the market than boldly experimenting with trends. This year the week runs from February 10th to 17th at the Lincoln Center; and 'CONCEPT KOREA, Cultural Treasures 2011' brings the fashion designs of Korea to the international stage, where all leading figures of the fashion market gather to enjoy the season. The project, accompanying various promotional marketing activities, is sponsored by the Republic of Korean Ministry of Culture, Sports and Tourism (MCST), Daegu Metropolitan City, the Korea Creative Content Agency (KOCCA), and the Korean Research Institute for Fashion Industry (KRIFI) to advance the Korean fashion industry into the world market.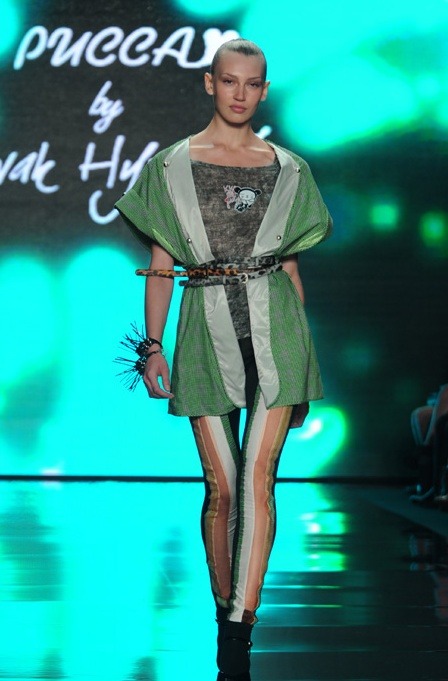 <Concept Korea Ⅱ fashion show> (photo: Naver blog)
When such efforts can successfully support Korean designers to create global brands joining the international fashion market with other world-renowned labels, the national competitiveness of Korea can be enhanced while acknowledged for its original fashion trends. Promotion is necessary for those talented designers to join the market; however it is difficult for many full-time designers to put much effort into marketing and promotion. Thus with support from government and private sectors, the Korean fashion can move a step closer to win more opportunities introducing its original trend of fashion to the world.
Indigo blue spreads into New York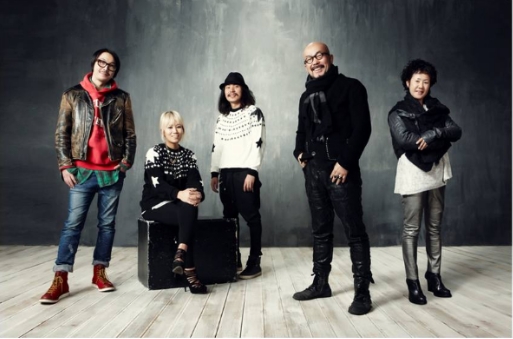 <Designers of Concept Korea Ⅲ: Choi Bum Suk, Yoni P, Steve J,
Lie Sang Bong, and DO HO (from left to right)>
This year's theme for Concept Korea is 'Cultural Treasures,' planning to feature designs inspired by traditional Korean cultures by four designer groups, DO HO, Lie Snag Bong, Steve J & Yoni P and Choi Bum Suk. The profound and mysterious indigo blue of the celadon porcelain will be transferred to the garments and the showroom portraying the graceful sensibilities of Korea. The indigo of the celadon may enchant the eyes of the West with its elegant and sophisticated beauty from the East, Korea.
The designers have prepared about forty pieces of work for the collection and the Concept Korea staffs prepared additional events to better promote Korean culture. This was planned from feedbacks on the past two Concept Koreas, which did not fully explore the resources and opportunities ending the event with a single show.
<Concept Korea Ⅱ fashion show> (photo: Naver blog)
After the forty-minute length fashion show, a list of interesting events with reception introducing Korean food, music, performance, and IT is held. Visitors can relax and get better understandings on Korea while enjoying fusion Korean food provided as part of the 'Taste of Korea' project led by the Korean Ministry of Food, Agriculture, Forestry and Fisheries. An internationally recognized chef Tom Colicchio has prepared a special fusion Korean dish and makgeolli (Korean rice wine) for this occasion expected to attract more attention from the Western people.
Reaching out for new business opportunities
As the primary mission of the event is for the Korean fashion industry to enter the global market, a room showcasing the collections for potential business partners was arranged. In Chelsea Meatpacking district a public showroom was set up for ten days starting from February 14th to 23rd. Here the four designer groups from Korea shows each fifty pieces of their design welcoming foreign buyers. Especially, bringing Korea's IT technology to the space, the showroom is ready to surprise the visitors and buyers from the entrance spot winning local attention among other designers participating the New York Fashion Week.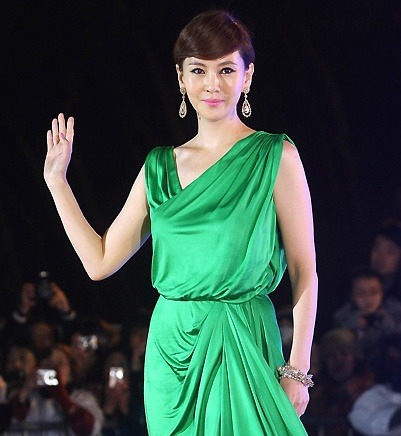 <Kim Nam-Joo, commissioned as honorary ambassador for Concept Korea Ⅲ >
National and international promotion is a significant key to win success paying back the long efforts put into. Kim Nam-Joo, the Korean fashion icon celebrity was commissioned as honorary ambassador for Concept Korea Ⅲ and fashion magazines including Vogue, Elle, Harper's Bazaar and influential American presses such as CNN, New York Times, New York Daily News will report the third Concept Korea stage.

<Concept Korea Ⅲ uses SNS marketing for promotion>
Smart Phone applications providing information on Concept Korea Ⅲ will be distributed and SNS marketing will be actively developed. Twitter and Facebook contents (serviced in English) and appointed fashion reporters will introduce the New York fashion week agenda, events and selected designers followed by additional services. Thanks to such supports you would be well informed about the show without a need to fly to New York.
Let's hope the fashion show to end as a great success promoting talented Korean designers on world stage and further work as a stepping stone for the Korean fashion industry advancing into the international market.